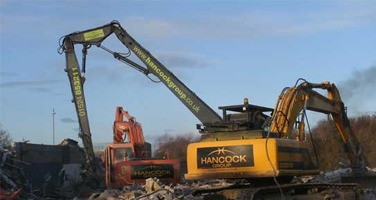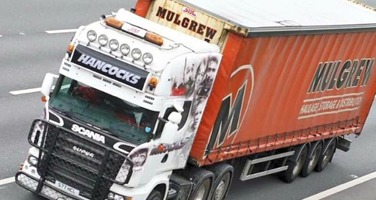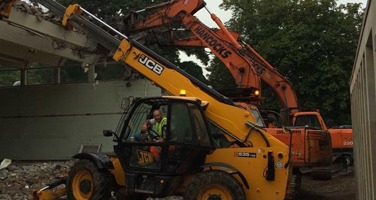 Hancock Group offer a wide range of services to industry and householders.
DEMOLITION SPECIALISTS
We are specialist in demolition and site clearance and have a wide range of plant machinery. No job is too large or too small.
HAULAGE
We have a fleet of modern articulated wagons providing haulage throughout the UK and Ireland. We have our own curtain siders and low loaders
COMMERCIAL WORKSHOP
New state of the art Commercial Vehicle Workshop – providing servicing, repairs & MOT preparation.
24 hr Roadside assistance provided by 2 fully equipped vans.
COMMERCIAL VEHICLE SALES
We sell plant machinery, trailers, farm equipment and commercial vehicles of all types
PLANT HIRE
We have a wide range of plant machinery
STONE AND AGGREGATE
We can supply crushed stone and aggregate. We process our own soil hardcore using our own licensed crushing & screening plant.
Contact Details
Tel: 01524 853211
Email: jim@hancockgroup.co.uk
Hancock Group,
Oxcliffe Hall Farm,
Lancaster Road,
Morecambe,
LA3 3ER
© COPYRIGHT 2020 - HANCOCK GROUP - ALL RIGHTS RESERVED.